Click on the 'Like' button below to like Dr. Hope's Fan Page on Facebook.
Click here for THE ACT OF KINDNESS Contest
Para español pulse el botón aquí.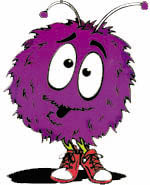 Award-winning children's book author, Dr. Hope, presents reading for kids, cool games, contests, unique interactive storybooks, and classic fairy tales which make great bedtime stories for kids. You'll find Aesop's Fables, Mother Goose's Nursery Rhymes, and fairy tales by Hans Christian Andersen and The Grimm Brothers. Also your chance to help the less fortunate and win FREE storybooks in the Act of Kindness contest.
Plus here you can read and listen to Dr. Hope's own uplifting children's storybooks and CDs and find out the latest news in children's books.
Dr. Hope has written three bilingual children's books in English and Spanish.
Click here to go straight to them.
The Latest News in Children's Books
Doctor Hope's (J.A.P.D.) Laughing Day Website
is a Work-In-Progress endeavor
We are constantly adding to and updating the site
to give you the best in children's
safe and educational entertainment.
Website designed by WowiZowi Productions
in conjunction with Alpine Publishing, Inc.
© copyright 2013 by Alpine Publishing, Inc.
all rights reserved