Download Storybooks for Free!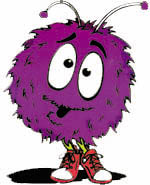 Hi there, it's me again, Giggles the Gronk, just register to download full color versions of Dr. Hope's award winning storybooks for FREE! Have fun reading about Oolong, Pickled Palamadora, Chip, the Little Computer, and of course, me. I almost forgot you can now download Dr. Hope's Child Safety Tips from here too!.


It's fun to
Just fill in this form and click on
'GO to the download page.'
THIS PAGE SPONSORED BY



Copyright 2001 by Alpine Publishing, Inc.



All Rights Reserved

Secret Phrase: #11 "a helping hand"