MAKE YOUR OWN FREDDIE THE FROG MASK
If you want to read a little about The Frog Who Could't Jump click on the cover or here.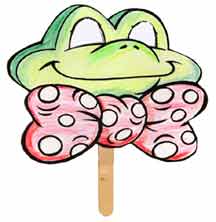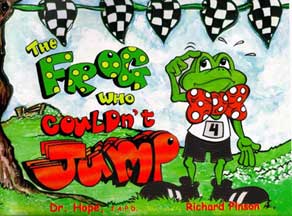 Just click on the mask above, then if you are using MS Internet Explorer, double click on the mask page (not on the mask) and a printer icon will appear. Click on that and the page will print to your printer (or you can simply click on print at the top of you browser). Color it, then cut it out and tape a popcicle stick to the back and you have your own Freddie the Frog mask.
THIS PAGE SPONSORED BY



Copyright 2001 by Alpine Publishing, Inc.



All Rights Reserved